Personal Injury
Practice Areas

18-wheelers operate at all hours of the night and day and pose unique risks to public safety due to their large size and weight.

Being hurt in a car accident can have devastating long-term consequences. We can help you hold the at-fault driver accountable for your injuries.

If you lost a loved one in an accident due to someone else's negligent actions, Kherkher Garcia, LLP might be able to help.

A workplace explosion is a devastating event that can result in lifelong injuries, crippling financial losses, substantial pain and suffering.

Construction Injury Attorney
Working in the construction industry comes with challenges, hazards, and other dangerous situations that can cause injuries or death.

Burn injuries can cause permanent damage. You're not only dealing with physical pain but with the emotional costs of a devastating accident.

Jones Act Maritime Offshore Injury Attorney
You should not be forced to pay your medical expenses and other costs when someone else was at fault for the accident.

Oil Gas Chemical Injury Attorney
Chemical Workers may be able to get financial compensation from their employer or other negligent parties.

Defective products, like a cancer-causing pharmaceutical drug, can expose you and your family to a risk of harm.

Crane accidents can be catastrophic and often result in devastating injuries. If you were involved we can help. 

Motorcycle Accident Attorney
The Houston personal injury attorneys at Kherkher Garcia, LLP can help ensure that you are appropriately compensated for your injury.

Bicycle Accident Attorney
A Houston personal injury attorney can help you get the financial recovery you need to move forward.

Pedestrian Accident Attorney
You should be able to focus on recovery and rehabilitation from your injuries and trauma without worrying about medical bills and lost wages.

Nonsubscriber Accident Attorney
At Kherkher Garcia, LLP, our Houston nonsubscriber injury attorneys can fight for your rights and be your advocate during this devastating time in your life.

Amputation Injury Attorney
We can provide the services you need to help you with an insurance claim or lawsuit and seek the compensation you deserve.

Paraplegic and Quadriplegic Injury Attorney
Did you suffer a paraplegic or quadriplegic injury in an accident? Was the accident due to someone else's negligent or careless actions?

Traumatic Brain Injury Attorney
You should not be forced to pay for your medical bills if your injuries weren't your fault.

Electrocution Injury Attorney
You can depend on us to be your advocate during this traumatic experience and fight hard for the justice you deserve.

They are serious pieces of technology that require training and a deft touch to keep operators and bystanders safe.

ATV Accidents can be catastrophic to riders and passengers. We can help.

We understand the complexity victims face when pursuing compensation after a sexual assault or misconduct abuse, and are committed to holding institutions, organizations…

Rideshare Accident Lawyer
As personal injury lawyers, we are well aware that rideshare accidents aren't like other car accidents. There are a variety of intricate issues that come into play that can make these types of cases challenging.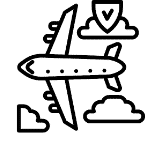 Our Kherkher Garcia Aviation Accident Lawyers are committed to protecting our clients' rights through meticulous preparation of complex aviation claims…

Wrongful Repossession Lawyer
At Kherkher Garcia, LLP we understand how difficult wrongful repossession can be. Our team of wrongful repossession lawyers are committed to helping you navigate the justice system…

Our Product Liability Lawyers know the details of what can make a product liability case. Product manufacturers have an ethical responsibility to ensure the safety of their products

Children's Product Liability Lawyer
Children's product liability cases typically arise due to manufacturing mistakes, ranging from missing parts to poor binding or the use of substandard materials.

Uber And Lyft Rideshare Sexual Assault Lawyer
Our Trial Lawyers at Kherkher Garcia, LLP are committed to providing legal representation for victims of Uber and Lyft rideshare sexual assault.