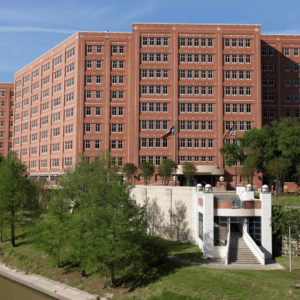 The death of Jacoby Pillow in early January is this year's first in-custody death at Harris County Jail. Since then, the FBI has opened an investigation into the record high number of 27 deaths that happened last year. It is time for a closer look at the rising trend and what can be done to prevent future cases.
The Rise in In-Custody Deaths at Harris County Jail
The FBI is opening civil rights investigations into the deaths of two men in Harris County Jail.
In a statement posted Monday afternoon, the FBI announced that it's scrutinizing the deaths of Jaquaree Simmons and Jacoby Pillow, who both died in custody following an altercation with jail staff. Their deaths took place almost two years apart.
These probes come after a request last week from the Harris County Sheriff's Office, which operates the downtown Houston jail.
The situation has been getting out of hand over the last few years. The Houston Chronicle reports that as many as 27 inmates died while under custody in 2022 alone.
This new investigation could potentially uncover more information about how and why these deaths occur and who is responsible for them. It could also provide closure to victims' families and help hold those accountable who fail to comply with federal regulations regarding inmate care standards or abuse their power within the Harris County Jail system.
What Can Be Done?
The key to preventing future cases lies in making sure that inmates have access to necessary medical resources, mental health treatment, and other services they need while incarcerated. According to experts, this includes providing better training for correctional officers on how to handle medical emergencies, eliminating overcrowding issues by expanding jail capacity and improving conditions of confinement, as well as providing adequate nutrition, exercise opportunities, and other basic necessities such as toiletries and clothing items.
In addition to this, there needs to be a greater focus on reducing recidivism rates by offering rehabilitative programs such as job training workshops or drug counseling services for inmates before they are released from jail or prison systems. This could potentially reduce the risk of repeat offenders who often end up back behind bars due to lack of access or resources available upon release from incarceration facilities.
Harris County Jail has been struggling with an increasing number of in-custody deaths for some time now—and things appear to be getting worse instead of better. However, with the recent involvement of the FBI investigating potential civil rights violations resulting from these cases, there is hope that justice will finally be served and prevent further tragedies from occurring in the future. The key factor here may be making sure everyone involved gets equal access to justice regardless if they are inside or outside our jails system walls. Only then can we make sure that no one ever experiences another tragedy like Jacoby Pillow's again. At Kherkher Garcia, LLP we have the experience to help those who have been wronged by the justice system. If you have any questions regarding this matter please contact us today. We are here to help.